&nbsp &nbsp &nbsp &nbsp &nbsp &nbsp &nbsp &nbsp


Really Decadent Guys is a feature-length action-comedy from Director Angus Kittler Reid's Nature of the Beast Productions. It concerns the misadventures of the eponymous Guys, who have founded a new nation based on the principles of absolute decadence, hedonism, and hanky-panky.

Though they are steering their country into the ground quite well on their own, apparently it cannot happen fast enough for Mr. Colosso, head of local doomsday-device manufacturer the Colosso Corporation, who, after a slight misunderstanding with The Guys, decides to utterly destroy them.

Will he succeed? If you have to ask, YOU DON'T KNOW.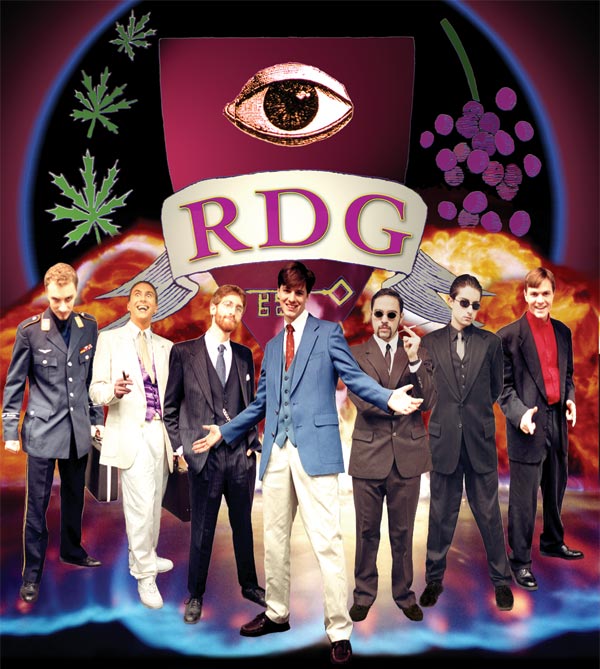 &nbsp &nbsp &nbsp &nbsp
Really Decadent Guys is finished and now available on DVD. PayPal $8 (eight dollars) to 'orders@reallydecadentguys.com', and include the name and shipping address. For alternate forms of payment or any questions, contact me.

Also available is the original soundtrack to the film PayPal $7 to the same address, and include mention that it is for the soundtrack, so we don't think you want the DVD and just can't count.